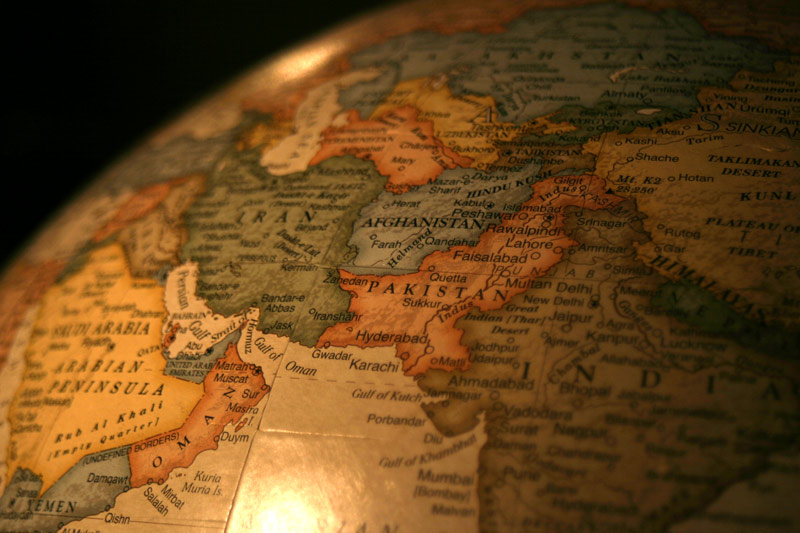 I talked with the president at one of those fundraisers some months back, and I asked him, "What keeps you up at night?"

And he said, "Everything. Everything that gets to my desk is a critical mass. If it gets to my desk, then no one else could have handled it." So I said, "So what's the one that keeps you up at night?"

He goes, "There are quite a few."

So I go, "What's the one? Period."

And he says, "Pakistan."
I recently finished a couple of books – A History of Iran: Empire of the Mind
and Pakistan: A Hard Country
. Noticing a lot of striking differences between the two neighboring countries Iran and Pakistan, particularly when factoring in the misinformed common wisdom about each nation, I decided to put together a comparative study on these two Islamic powers, because apparently that's the kind of thing I do for fun.
Both nations are fascinating remnants of massive empires, and my quick survey begs the question – which of these countries has the best outlook, which can be a positive force in the world, and which should the international community be most concerned about? As opinions stand at the moment, seems we might have it backwards.
If we're worried about an Islamic extremism and nuclear threat in the Middle East, why is so much focus on Iran and so little on Pakistan, a nation that's already nuclear and a haven to religious extremists? Perhaps cultural heritage and tradition drives Western attitudes? Perhaps recent history? Perhaps an outdated, post-Cold-War, ideological foreign policy vision of global hegemony?
First, let's look at some of the demographics and history of Iran and Pakistan: