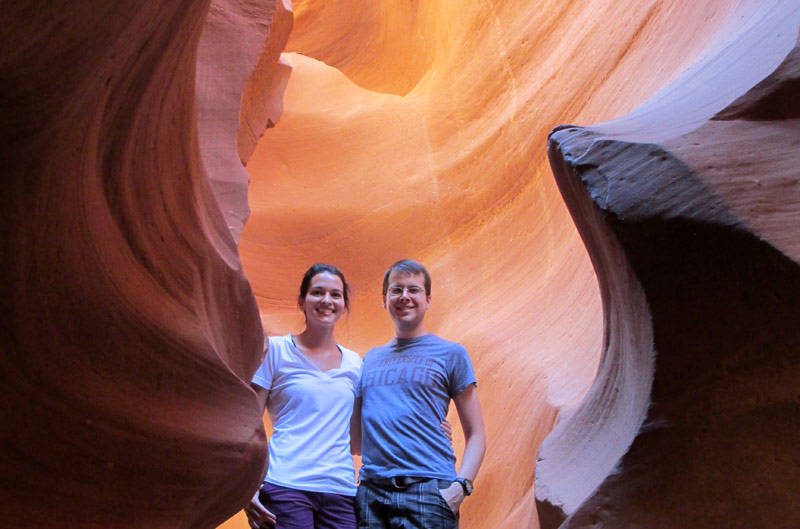 Earlier this summer, Taylor and I were lucky enough to tour one of the craziest natural wonders in the United States. Just outside of Page, AZ near Lake Powell, a slot canyon runs underground through Navajo sandstone and has recently become a photographer's dreamscape. We are not photographers, per se, but even we were able to get some cool photos from our hike through the canyon. The canyon is divided into two sections: the wider and shallower Upper Antelope Canyon, and the longer, narrower Lower Antelope Canyon. We hiked through the Lower portion: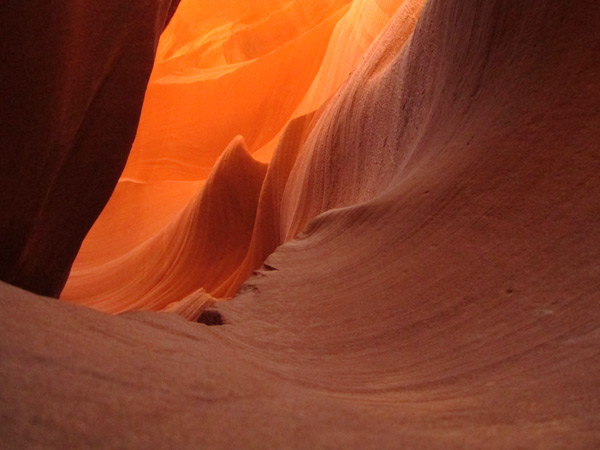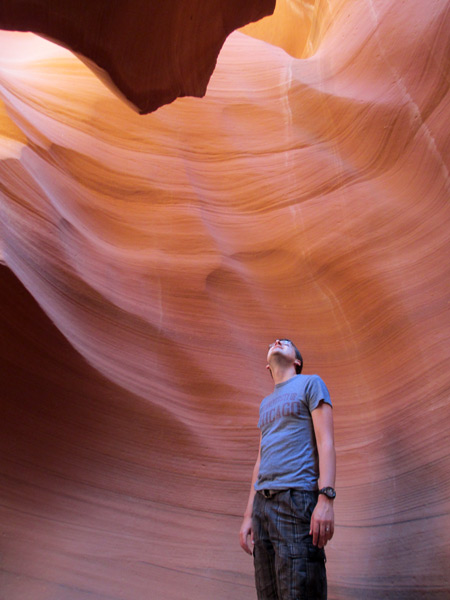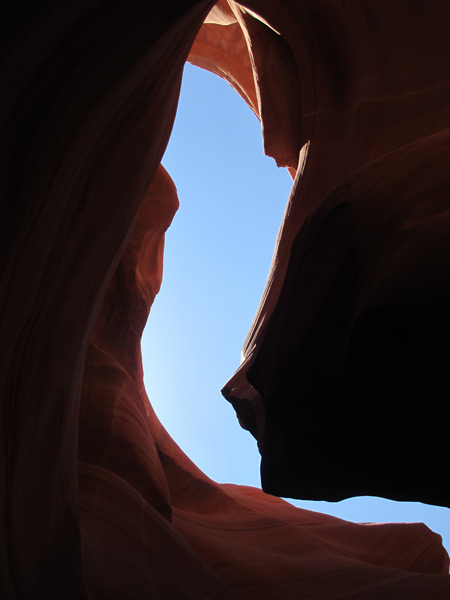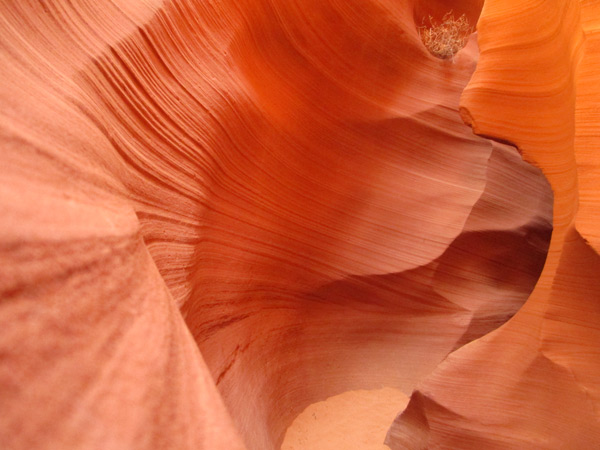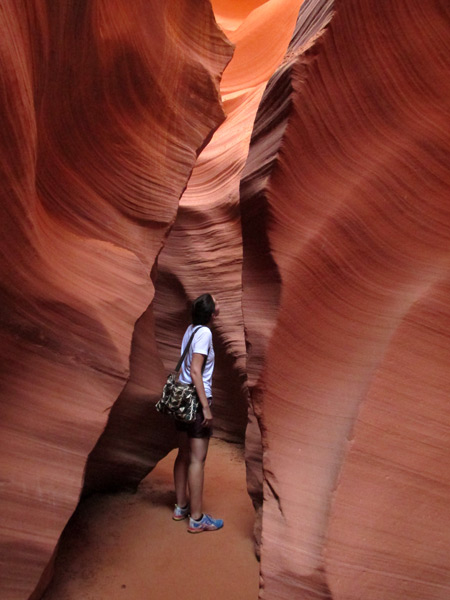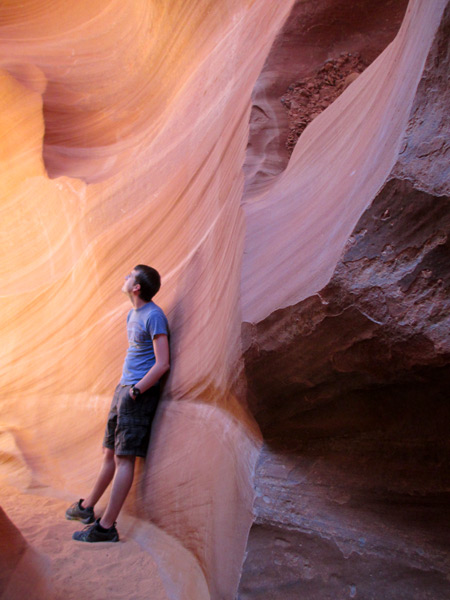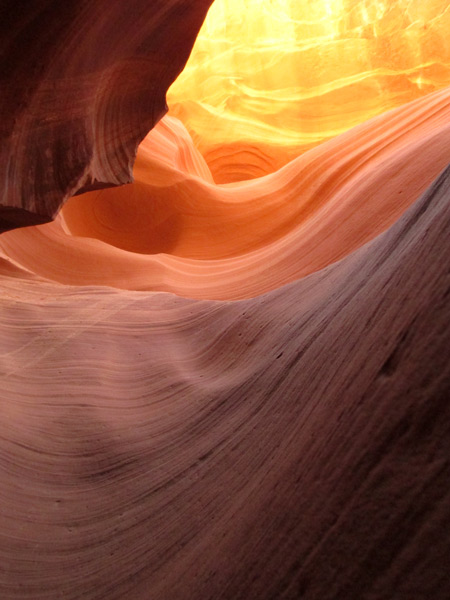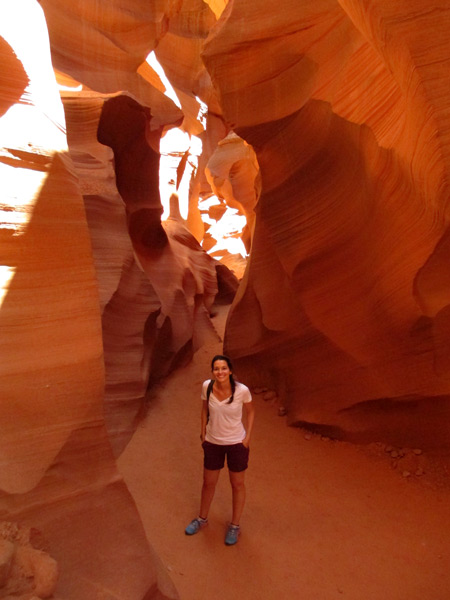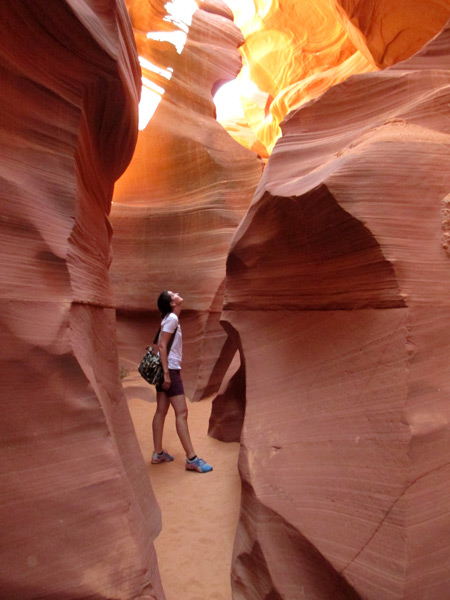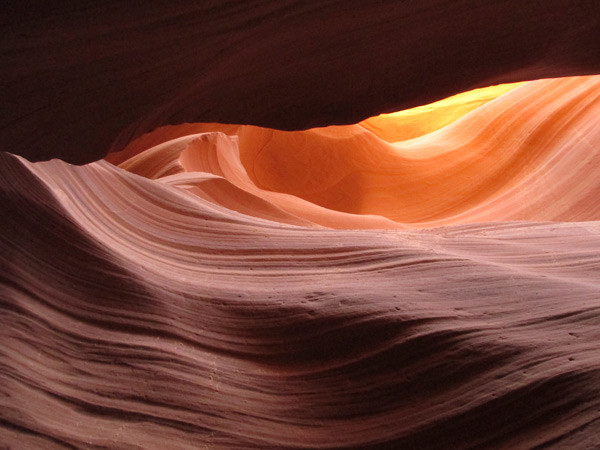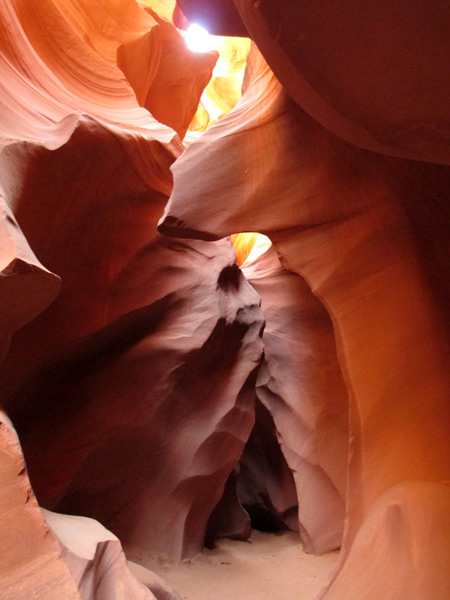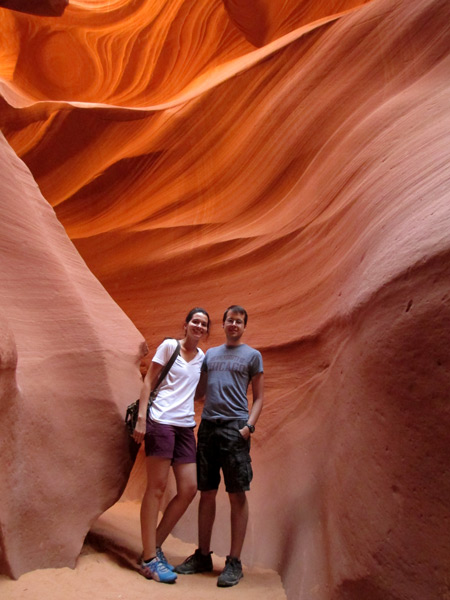 The canyon looks different depending on what time of day you tour. Clearly, we happened to catch a great time! No Photoshop required.
Even though we had just been at the Grand Canyon a few days before, this place sort of blew our minds. Go while you can, however – it's getting more crowded every year. The Navajo nation owns the Antelope Canyon and won't let anyone go in without a guide, because they are trying valiantly to preserve it and protect people who want to see it (it's a fairly dangerous place!). According to our tour guide, the canyon became a high-traffic destination in the last decade thanks to digital photography. In 2011, a photographer sold a photo of the canyon for $6.5 million, which currently holds the record for world's most expensive photograph. None of our photos are probably worth seven figures, but the experience alone was worth a million dollars.