Check out a day in the life of our dog, Newman. He's a one-year-old puggle, and he doesn't sit still for very long. I think this footage proves that. I've often wondered what it's like to be Newman. Judging by this video, if I were my dog I'd be motion sick like 90 percent of the time.
The footage is from a GoPro-esque camera I bought for our trip to Machu Picchu and Galapagos this summer. However, I thought it needed to experience some more challenging assignments. I strapped it to the back of Newman's walking harness. He seemed comfortable enough, and it seemed stable enough (barely) so we took it for a spin around the block: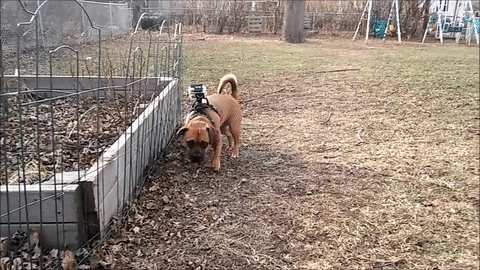 Sadly I don't believe Newman's career aspirations as a cameradog will pan out. Maybe for a Jason Bourne movie or something, though.
You can follow Newman's adventures on Instagram. He has a larger social media following than I do (unsurprisingly). But at least most of my audience is human…