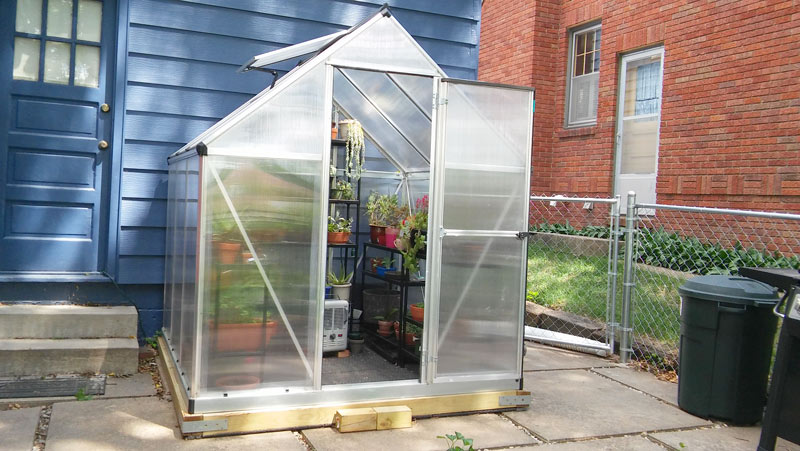 After a few years of deepening our "crack gardening" addiction to cacti and succulents, Taylor decided last fall it was time for us to dramatically up our game. When we moved into our house a couple of years ago, we lost quite a bit of window space for our plants, all of which are hungry for heat and harsh sun. In September, Taylor gifted me a 6x6x7-foot greenhouse for my 30th birthday. Today we have evolved into succulent savants, and our plants look bigger and better than ever.
The greenhouse itself, made entirely of aluminum and corrugated plastic panes, came in two flat boxes. It almost seemed so lightweight as to be useless in windy, stormy Nebraska. However, as we put it together, we found the frame light but sturdy. The opaque panes seem so durable that I doubt anything other than a tree limb or tennis-ball size hail could do much damage.
We "enhanced" the greenhouse with a wooden base of 4x4s, ensuring it's anchored to something heavy just in case. We also added black paver base to the floor, which acts as both insulation and a heating element, soaking up the sun and reflecting heat back into the greenhouse. As a plus, it keeps most insects and small critters out.
We spent about six hours one October weekend putting the greenhouse together, and with a few cheap shelving units from Amazon, we maximized the space and light distribution. Today, we could fit a hundred or so potted plants inside.

We put our most hardy plants in the greenhouse last fall, just as the days were getting shorter and colder. This simulated a more natural environment for a cactus, and it helped them more easily go into hibernation. As the temperatures dropped, we added a small heating unit and sealed the edges with a special insulating plastic tape. This kept the greenhouse from going below 40 degrees Fahrenheit. We admittedly were lucky to have a mild winter. However, even on our coldest days in December and January – when the wind chills hit -10 degrees – the greenhouse never dipped below 40, and the heater only added about $10 to our electric bill.
With minimal care and once-a-month watering from November through March, we lost not a single plant. Some of the plants even continued to bloom throughout the winter! As spring arrived, many a cactus started to wake up. Unlike anything we've seen before, the greenhouse plants started to sprout and bloom. Here's a sampling of the show we witnessed: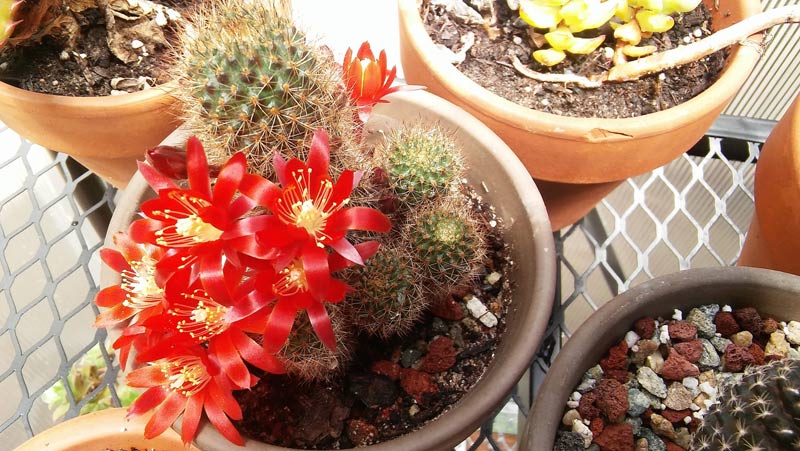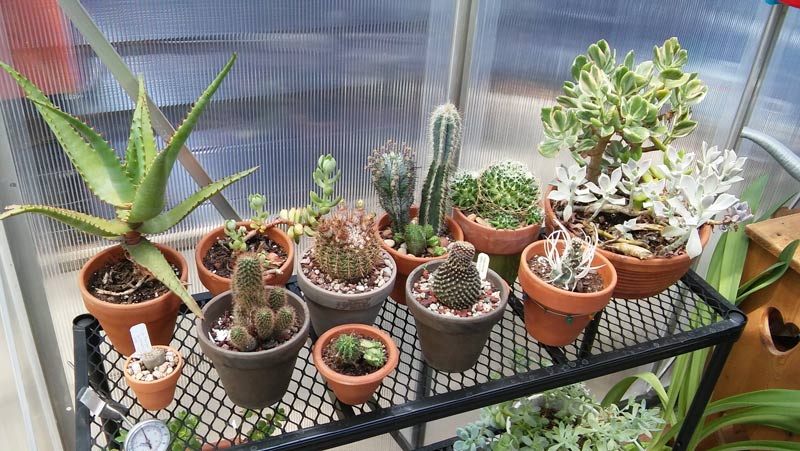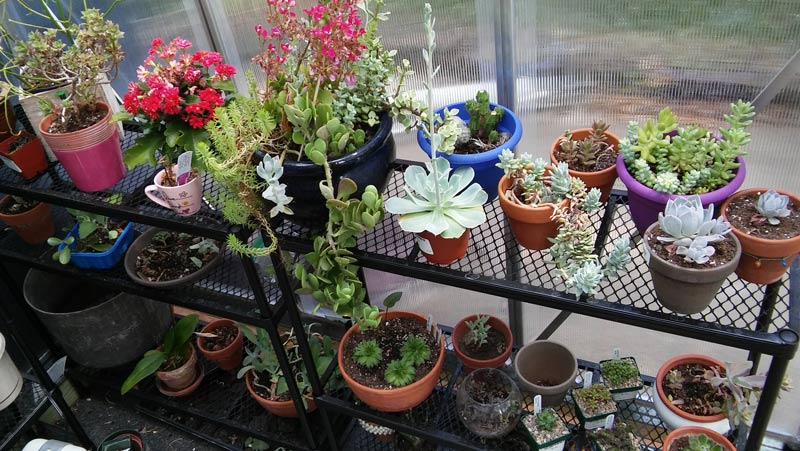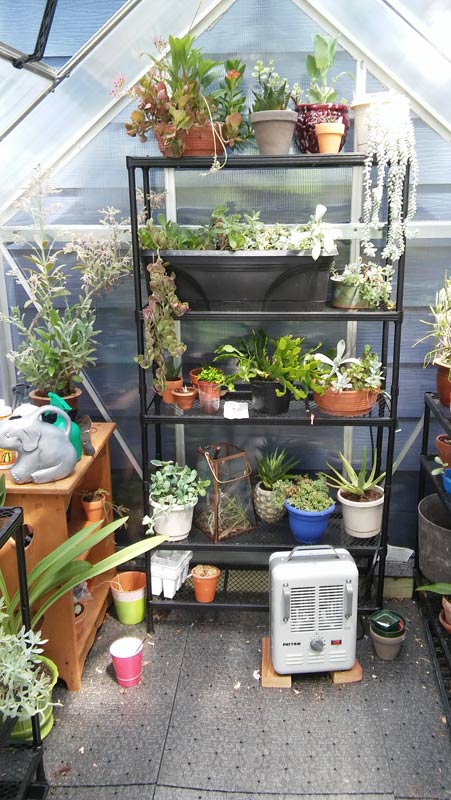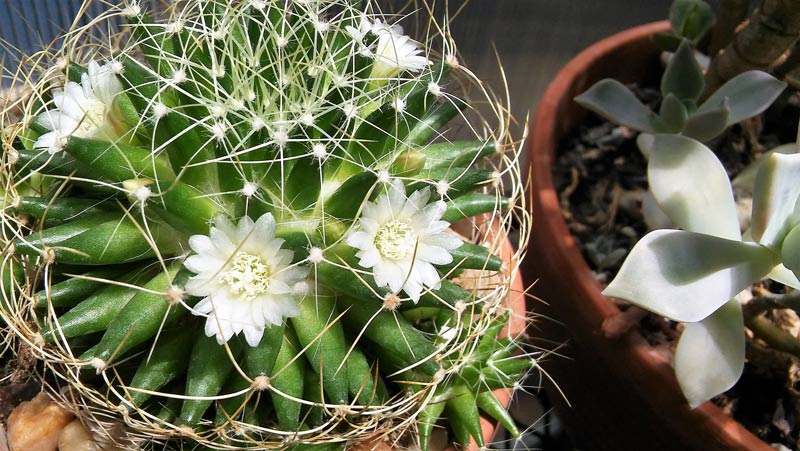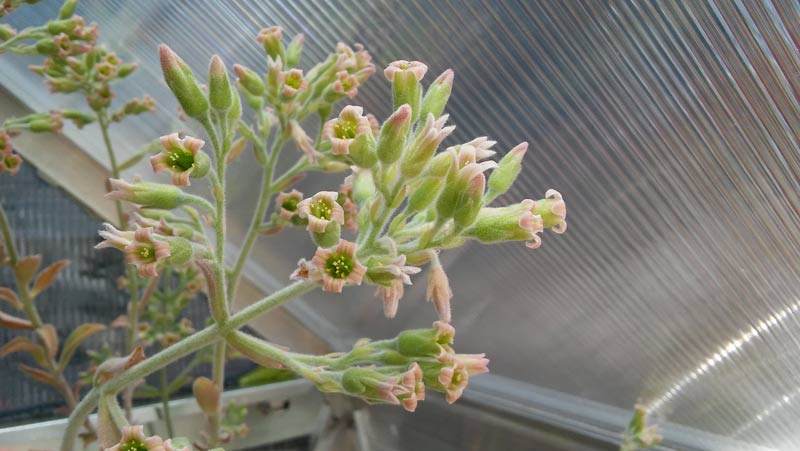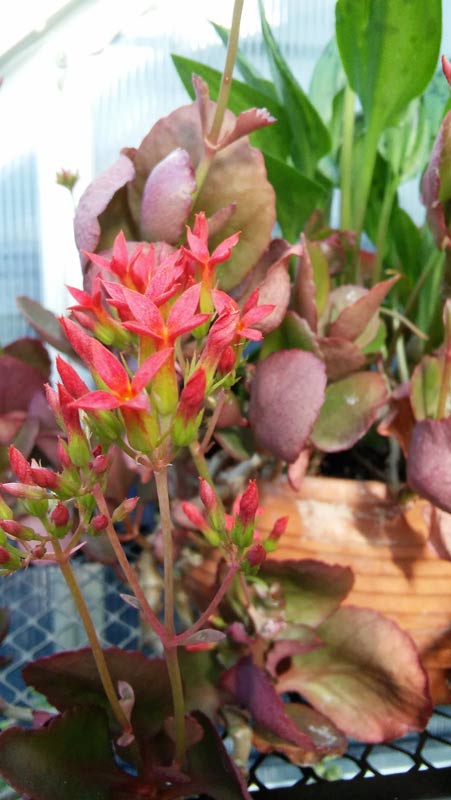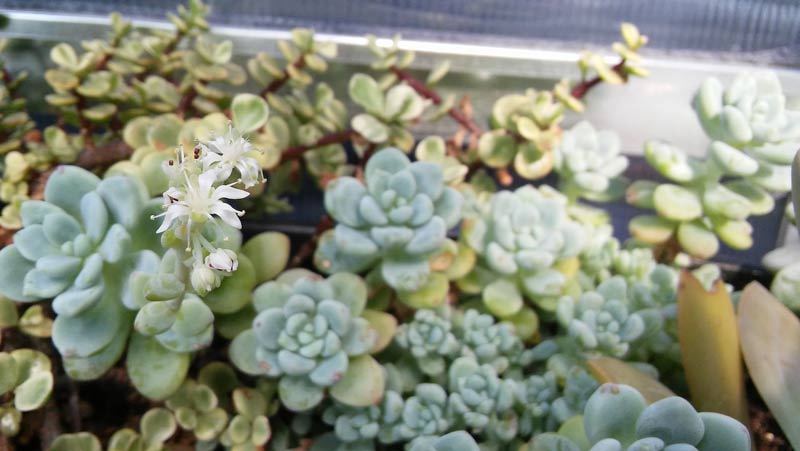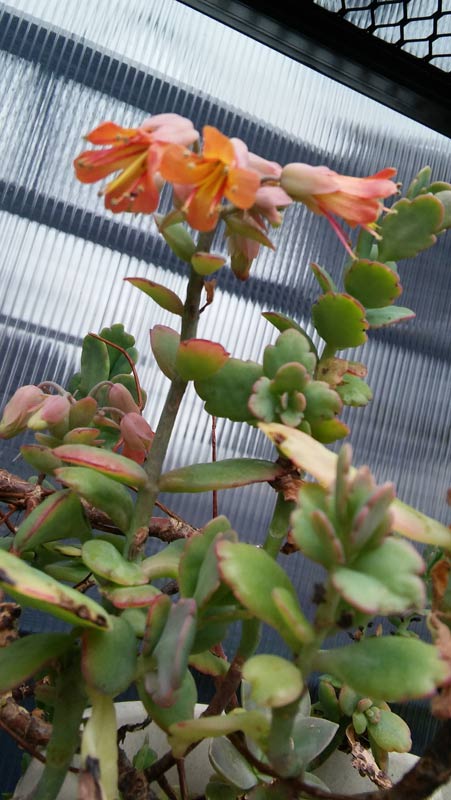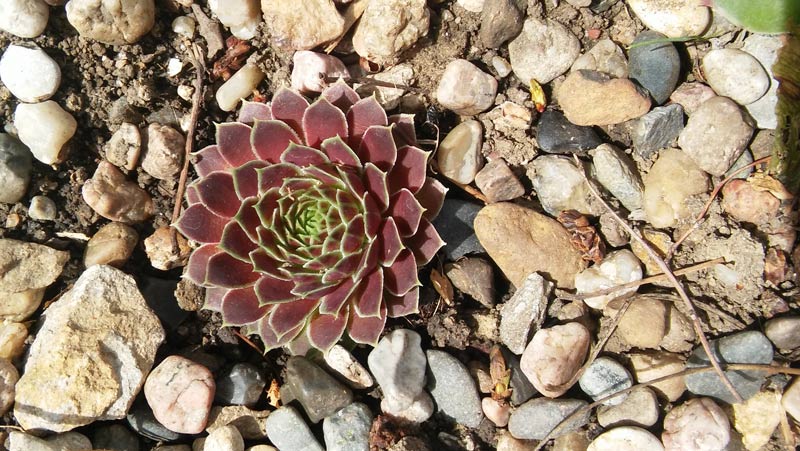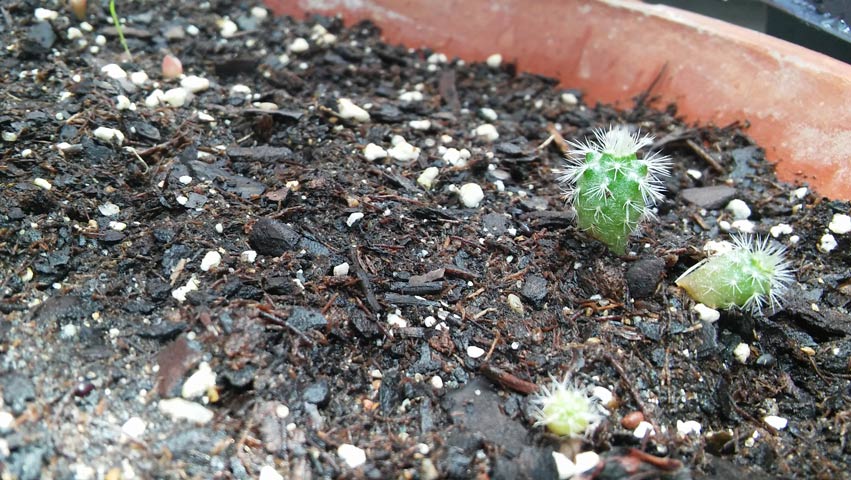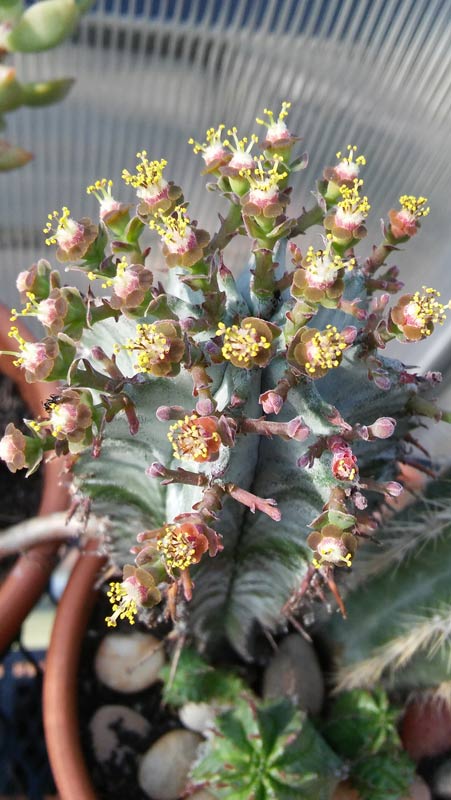 This sempervivum is now in our rock garden outdoors, but it was hardened off in the greenhouse and turned this brilliant shade of purple.
Now that summer's here, the greenhouse can get up to 120 degrees. That's too hot for my liking, but for a cactus it must be pretty pleasant. The greenhouse has a vented roof, so we've kept that open almost all summer to regulate the temp and keep it around 100. This also helps with air circulation and fighting off any pests or rot. Essentially, we're simulating a year-round natural environment for these plants – hot, bright and dry in the summer; cool, dark and bone-dry in the winter.
The greenhouse has proven to be one of our better investments and one of our more successful experiments, although it does seem to deepen our addiction. We're hoping in a year or two it will pay for itself when we start winning all that lucrative metro-area cactus show prize money. Watch out, Kathy from Papillion.
BONUS: Last summer I posted about the cold-weather cactus garden I planted in our backyard. I did not know whether some of the plants would survive the winter. I covered the garden with two inches of dead leaves to insulate. But as it turned out, my fears were realized. Two of the cacti did not survive. However, the prickly pears took a beating, but now are thriving in our hot and dry Midwestern summer. In fact, a pad broke off one of the plants, so after the broken end hardened off I stuck it back in the dirt. Today it's growing pads of its own. This is why cacti are so amazing!