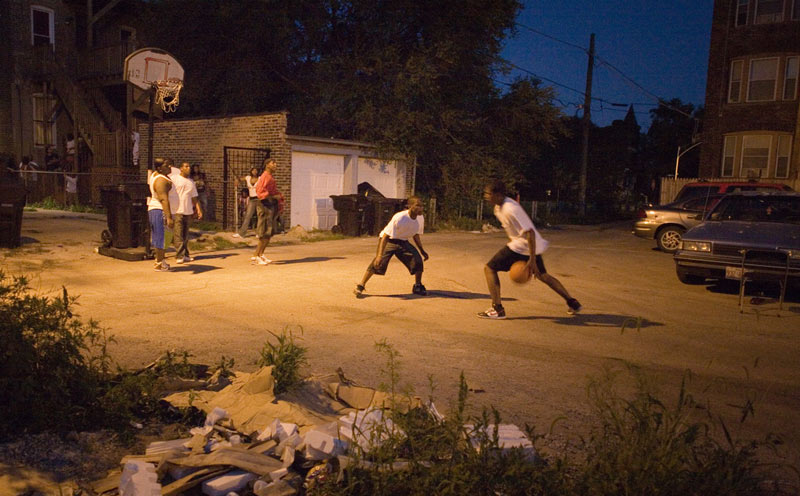 Two schools of thought have dominated recent thinking about the future of our society. The first idea, that "the world is flat
," suggests our physical locations no longer matter, thanks to communication technology, free-trade, fast travel and globalization. Another perspective bemoans the collapse of social cohesion, driving us to a world where dissent is up, compassion is down, and ability to find common ground and solve society's problems disappears because we are "bowling alone
."
Enter sociologist Robert J. Sampson.
Sampson served as one of the primary investigators on the Project on Human Development in Chicago Neighborhoods (PHDCN), a study conducted over more than eight years in dozens of Chicago's neighborhoods. The study tracked cohorts of Chicago children of different ages over time, measuring basic demographics, economic conditions, education, crime, health and more. He has published some of the major findings of this study – nearly 20 years in the making – in "Great American City: Chicago and the Enduring Neighborhood Effect
."
The sheer scope of the study is impressive enough. However, the findings have major implications for national and local policy in regard to institutionalized and structurally reinforced opportunity, inequality and economics and well-being. The PHDCN also appears to refute the ideas that place no longer matters and that social networks have degraded. Quite the opposite, Sampson argues.